STRATOSPHERE INFLUENCES WINTER WEATHER

SUDDEN STRATOSPHERIC WARMING RESPONSIBLE FOR UK'S ICY BLAST ?
Introduction by John Hammond
, BBC Weather
For a few weeks now, forecasters have been monitoring an abrupt jump in temperatures way up in the stratosphere - not a cooling, but actually a sudden warming. Such sudden stratospheric warmings (SSW) have led to notable cold spells in recent years. In January 2009, forecasters saw such an event coming down the tracks, and by early February, most of the UK was under a blanket of snow. Not every SSW event leads to a bitter spell for us in the UK, and not every cold spell is caused by SSW - the atmosphere is far more complicated than that. But SSW is a powerful tool for forecasters, and in the last few days, confidence has been growing that this particular SSW is about to have a big impact on our weather. Indeed snowfall is anticipated across the UK in the next few days.
KAMCHATKA VOLCANIC ERUPTIONS TRIGGER 2012-13 WINTER'S
SUDDEN STRATOSPHERIC WARMING ?
Intro by: M. Vukcevic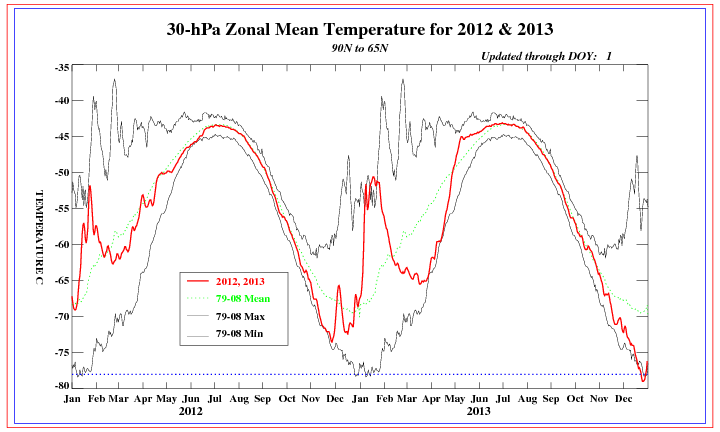 This animation shows remanents of a minor SSW from earlier in the month.
Around 20/12/2012 a warm air bubble drifts in Kamchatka direction then connecting
to the hot gasses from the Tolbachik eruption.
This appear to open a Gate-way in the tropopause with warm Pacific air pouring into the stratosphere.
Lava fountain at Tolbachik December 2012



video: http://www.youtube.com/watch?v=h-I4cjjoBqQ
more details here:
SUDDEN STRATOSPHERIC WARMING 2005 - 2010
John Hammond BBC Weather:
http://www.bbc.co.uk/weather/features/20998895

Polar Vortex January 2013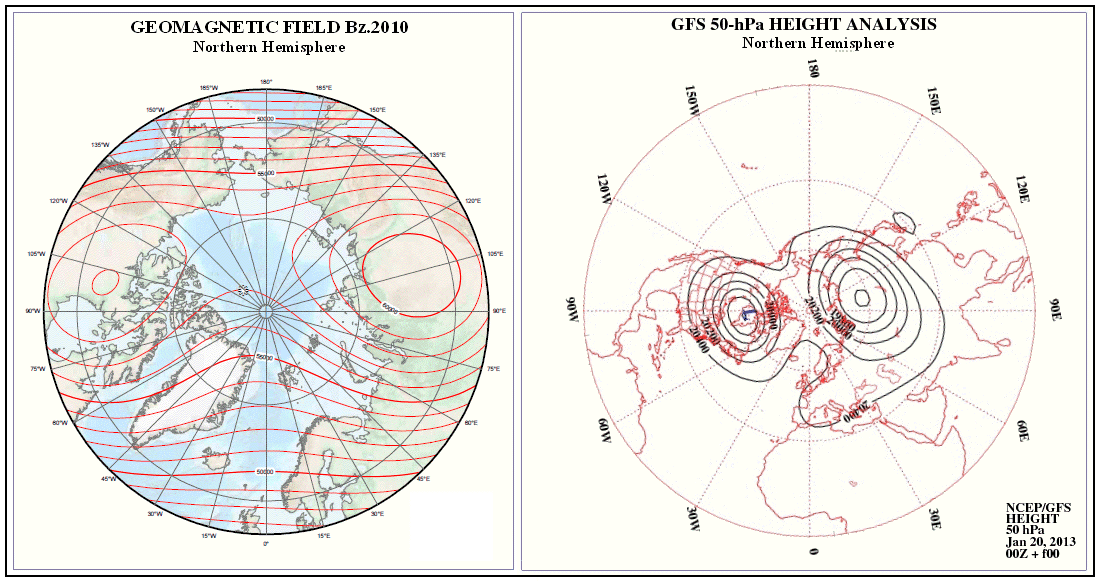 Polar Vortex January 2009
http://eoimages.gsfc.nasa.gov/images/imagerecords/36000/36972/npole_gmao_200901-02.mov


Images from NASA animation Stratosphere Influences Winter Weather for Jan-Feb 2009-11-29
NORTHERN HEMISPHERE'S POLAR AMPLIFICATION


More charts can be found here:
Graphs and Formulae
&copy m.a. vukcevic